Look Closley This May Be Our Future...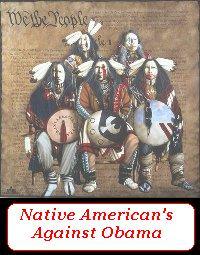 It has been reported yesterday, by worldnet dailey, that Dr. Corsi the aurthor of Obama Nation, is being held by immigration officals in Keyna. Police picked him up at his hotel, in keyna this morning. Dr. Corsi was getting ready to issue a press confrence today, in regard to his findings of his investagation of Obama. He was to speak about the connection between Obama and the Kenyian government.

Corsi, the author of the No. 1 best-selling book "The Obama Nation," was picked up by authorities at his hotel at 9:45 a.m. and detained at Nyayo House, the provincial headquarters for Nairobi.

"Just as we were about to start the 10 a.m. press conference at the Grand Regency Hotel in Nairobi, Kenyan immigration approached us and detained us," Corsi told WND by telephone this morning. "Tim Bueler, my publicist, and I are now in the immigration offices, with our passports taken. The immigration officer told the press, 'There is no problem, and Dr. Corsi is a friend of Kenya.'"

Unconfirmed reports say Corsi has been taken by government officials to the airport. He has not been available by phone or e-mail since 9:30 a.m. Eastern time.

A senior immigration official in charge of investigations, Carlos Maluta was quoted by the Associated Press as saying: "We still haven't decided what to do with him."

Corsi promised a news conference today that would "expose details of deep secret ties between U.S. Democratic presidential candidate Barack Obama and a section of Kenya government leaders, their connection to certain sectoral groups in Kenya and subsequent plot to be executed in Kenya should Senator Obama win the American presidency."

It is clear now, that speaking out about Obama, will not be tolerated. This should be plain to every American. If this can be done to a person in the public spotlight, like Dr. Corsi, then what will happen to the rest of us?

I have to say the idea, is frightening to say the least. It was also reported by KMOV TV ANCHOR that Obama's presidential campaign is asking Missouri law enforcement to target anyone who lies or runs a misleading television ad.

This is begining to look more like a socialist party, than the democratic party. It is a sad day, when the United States looks more like the USSR, than a free republic.